Dessert DIY
2.3.1.0
Dessert Game – Start Your Own Dessert Shop
Do you have a sweet tooth? Do you like experimenting with new dessert recipes? If yes, then this dessert game is well-suited to your interests. Dessert DIY is a scrumptious game in which you get to make desserts of various types for your customers and upgrade your dessert shop. It puts you in the shoes of a budding pastry chef, tasked with creating a wide variety of mouthwatering desserts. From cupcakes to ice cream sundaes, the possibilities are endless. The gameplay is relatively straightforward, making it accessible to players of all ages. Your goal is to create desserts for the customers coming to your dessert shop. You have to make sure that you make the best dessert possible that meets the customer's demands.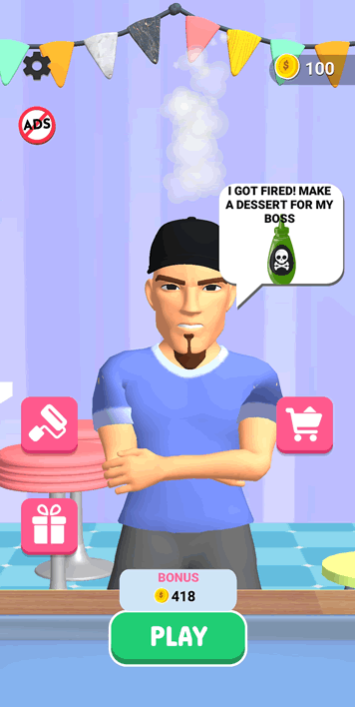 Dessert DIY has engaging gameplay with intuitive controls that allow you to perform actions such as mixing, baking, and decorating with ease. The step-by-step tutorials make it easy for even the most inexperienced virtual chefs to follow along, ensuring that no dessert is too challenging to master. This dessert game is a treat for the eyes from a visual standpoint. It has vibrant and colorful graphics that make each dessert look almost good enough to eat. The attention to detail in the design of ingredients and decorations is commendable. Moreover, the game's sound design complements the visuals nicely. The cheerful background music is catchy without becoming annoying while the sound effects, such as the sizzle of frying and the clinking of utensils, enhance the immersive experience.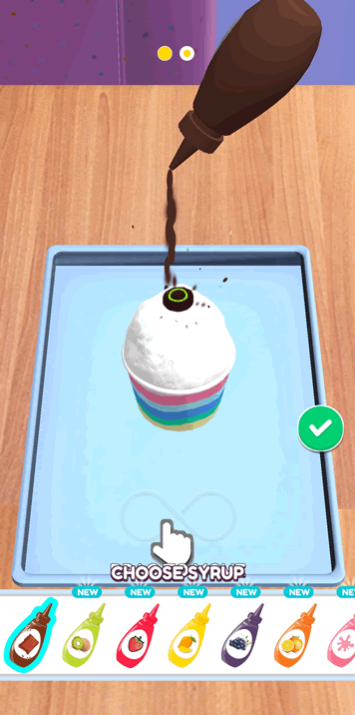 This dessert game offers an impressive level of customization. You can choose from a wide range of ingredients, toppings, and decorations to personalize your creations. This aspect of the game adds a layer of creativity and personalization that keeps you engaged and invested in your desserts. Dessert DIY boasts an extensive catalog of desserts to create, ensuring that boredom is a distant thought. With regular updates introducing new recipes and seasonal treats, there's always something fresh to sink your teeth into. As you progress through the game, you'll unlock new ingredients and decorations to use in your desserts, providing a sense of achievement and motivation to keep playing. The sense of progression and the anticipation of unlocking new items are key elements that make this game so addictive.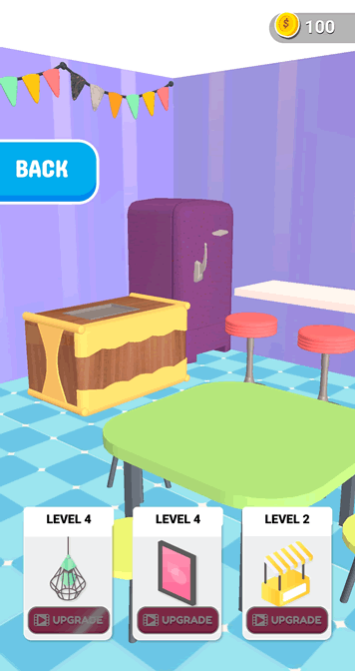 Dessert DIY lets you cater to a diverse range of customers. Some of them are looking for an ice-cream to cheer up their girlfriend while others want to satisfy their own cravings. There are also VIP customers that want you to create something special for them. You have to make every effort to make the best possible dessert for each customer. This is important because the amount of in-game money you earn depends on how happy the customer is with the dessert you have made. The in-game money you earn from the customers can be used for upgrading your dessert shop. You can buy better furniture, decorations, and better equipment with this money. Also, you can use it to unlock new gloves, spatulas, and ice-cream cups.
Features:
Diverse range of customers
VIP customers that pay more money
Create a variety of desserts
Various types of ingredients, flavors, and toppings to choose from
Upgrade your dessert shop with new furniture, decorations, and equipment
Multiple types of gloves, spatulas, and ice-cream cups to unlock
Conclusion:
Dessert DIY is an app for people who have an interest in making desserts and want to open their own dessert shop. It allows you to create a variety of desserts and decorate them with a wide range of toppings. You will enjoy mixing and matching different flavors and ingredients to create unique sweet dishes in this dessert game.
RELATED PROGRAMS
Our Recommendations
---
---
---
---